Iowa Unemployment
Unemployed? We want to help.
Get Started
Iowa Unemployment Statistics & News
Iowa Unemployment Stats
Iowa has one of the lowest unemployment rates in the United States at 4.2 percent, which is lower than the national 4.9 percent average, as of August 2016. Unemployment stats vary from county to county. Lyon county has the highest Iowa employment stats, at a low 2.3 percent unemployment rate, and Lee county has the highest unemployment rate at 8.1 percent.
The Trade, Transportation and Utilities sector currently employs the highest number of Iowa workers, providing just over 318,000 jobs, but the Construction industry had the largest increase in jobs, rising 18.7 percent over the last year. Information, mining and logging industries experienced the most significant losses over the past year, losing 4.5 and 4.3 percent of available jobs, respectively. In keeping with a nationwide trend, jobs in government, education, and health services have steadily increased over the past year, and the leisure and hospitality sector continues to add more jobs at a substantial rate.
Why Unemployment Stats Are Valuable
Iowa Unemployment Stats Resources
Unemployed? We want to help.
– Featured Iowa Job –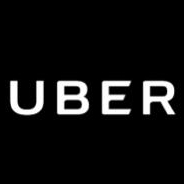 Uber Driver Partner (Choose Your Own Hours)
Drive Your Car & Be Your Own Boss. Work When You Want With Uber.
Sign Up For Free • Get Approved Quickly • Get Paid Weekly
Iowa Unemployment News
Iowa Unemployment in the News
Although Iowa's unemployment rate is lower than the national average, the unemployment rate has increased slightly since mid-summer, and it's nearly a full point higher than the same time last year, when the unemployment rate was 3.6 percent. Even though the unemployment rate has gone up, so has the number of working Iowans. Iowa businesses added 4,900 jobs in August, and the total number of working Iowans rose to 1,642,300.
With banks doing everything they can to stimulate demand for credit and investments, and some economists warning of an imminent recession, that task might not be as easy as we want to believe. Savita Subramanian, Bank of America's head of U.S. equity warns, "We looked at all of these indicators that have been pretty good at forecasting recessions and we extrapolated that if they follow the current trends they're on, we're going to hit a recession sometime in the second half of next year." If the economy crashes, it will probably mean an increase in job loss and a return to high unemployment levels across the country.
Jobs in high-demand, such as high-skill industries like healthcare and technology, are likely to continue growing no matter what happens to the market, so risks are lower in those sectors than with product or consumer-based markets like manufacturing or leisure and hospitality. People are going to need health services and education no matter what happens with the economy, so it might be a good time to change your career path or learn new skills, if necessary.
Sources:
http://www.desmoinesregister.com/story/money/business/2016/09/20/iowa-unemployment-rate-rises-42/90747804/
http://www.cnbc.com/2016/10/07/undecided-votes-in-swing-states-may-turn-on-jobs-wages.html
http://www.cnbc.com/2016/10/09/bank-of-americas-recession-warning-this-market-is-scary.html
https://www.iowaworkforcedevelopment.gov/sites/search.iowaworkforcedevelopment.gov/files/70-6200%20Claimant%20Handbook.pdf
http://unemploymenthandbook.com/state-unemployment-directory/iowa-unemployment
https://www.iowaworkforcedevelopment.gov/sites/search.iowaworkforcedevelopment.gov/files/70-6200%20Claimant%20Handbook.pdf
https://www.iowaworkforcedevelopment.gov/unemployment-insurance-appeals