Maryland Unemployment
Unemployed? We want to help.
Get Started
Maryland Unemployment Statistics & News
Maryland Unemployment Stats
Current and Historical Maryland Stats Analysis
Maryland unemployment stats have been positive in recent months. As of August 2016, the unemployment rate was about 4.3 percent. This is a decrease compared to March 2016, when it was 4.7 percent, the highest rate so far this year. This is a 3 percent decrease from Maryland's March 2010 peak of 7.6 percent unemployment. The unemployment rate in the state has steadily fallen since that month, partially due to efforts by the state to increase employment.
These positive unemployment stats indicate a general surge in the state's employment level, especially in important industries such as fishing and manufacturing sectors.
Why Unemployment Stats Are Valuable
Maryland Unemployment Stats Resources
If you are looking for great Maryland unemployment stats, you can get them from two different sites. The US Bureau Of Labor Statistics is serves as a guide to which industries are doing well in Maryland.
The Maryland government website breaks down the unemployment rates throughout the state's counties. This can help you understand where unemployment is a bigger problem, and where jobs are likely to be available.
Unemployed? We want to help.
– Featured Maryland Job –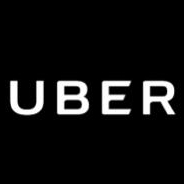 Uber Driver Partner (Choose Your Own Hours)
Uber | United States
Drive Your Car & Be Your Own Boss. Work When You Want With Uber.
Sign Up For Free • Get Approved Quickly • Get Paid Weekly
Maryland Unemployment News
Maryland Unemployment in the News
The state of unemployment in Maryland has been climbing a steady positive incline in 2016. According to the US Bureau of Labor Statistics, 700 new jobs were added in August. In related news, the unemployment rate has stayed at a steady 4.3 percent, hovering at this level or slightly higher since the beginning of the year.
Maryland also added 7,300 private sector jobs in July and gained nearly 75,000 jobs since January of 2015. This caused Maryland Governor Larry Hogan to declare: "Businesses are returning to and expanding in our state, and that means more jobs and more opportunities for our top-notch workforce. Maryland is open for business."
Fields that were particularly successful included the professional and business services sector, which gained 6,200 jobs and the education and health service sector, which added 2,900 jobs. The state's below national average unemployment rate and the ever increasing job field shows great promise for Maryland career opportunities.
Sources: