Tennessee Unemployment
Unemployed? We want to help.
Get Started
Tennessee Unemployment Statistics & News
Tennessee Unemployment Stats and Current and Historical Tennessee Stats Analysis
The current unemployment rate in Tennessee is 4.4 percent, which is a half-percent lower than the national rate of 4.9 percent. This is a decrease of about 7 percent from the near 12 percent peak in early 2010. Over the last year, this is a decrease from 5.6 percent.
The biggest increase in employment has been in administrative services, with a jump of 7,300 jobs from July to August. From 2015-2016, about new 64,000 jobs were offered. The largest employment boost has come in education and health services, as well as transportation.
Why Unemployment Stats Are Valuable and Tennessee Unemployment Stats Resources
Jobs4TN has an excellent Tennessee unemployment stats resource, in which you can adjust the date range of your statistics, whether or not it is seasonally adjusted, various maps and graphs, categories such as type of job, and a variety of other pieces of information.
Use this information to get a better grip on the employment situation in Tennessee and find a better job or career for you.
Unemployed? We want to help.
– Featured Tennessee Job –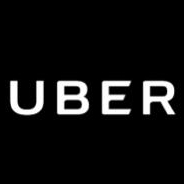 Uber Driver Partner (Choose Your Own Hours)
Drive Your Car & Be Your Own Boss. Work When You Want With Uber.
Sign Up For Free • Get Approved Quickly • Get Paid Weekly
Tennessee Unemployment News
Tennessee Unemployment in the News
Since 2015, the average hourly wage in Tennessee increased from $19.55 to $19.85. Employment Commissioner Burn Phillips reports the average yearly wage also increased from about $39,000 to around $42,000 compared to last year.
The biggest job increases were among healthcare practitioners, who now have an average hourly wage of $31.75. In related news, Phillips also reported that 200,000 jobs were posted on Jobs4TN in April of 2016, which is a new record.
These pieces of news indicate that Tennessee is currently experiencing a surge of employment opportunities. A $1.6 million grant was also awarded to charter schools across the state. This funding will help to train workers in more demanding career fields and help decrease the unemployment rate by creating a larger employment base.
Sources: