Alabama Unemployment
Unemployed? We want to help.
Get Started
Alabama Unemployment Statistics & News
Alabama Unemployment Stats
Current and Historical Alabama Stats Analysis
Currently, Alabama's unemployment rate is at its lowest since the 2008 recession. As of July 2016, 5.7 percent of Alabama residents (123,095 people) are unemployed, falling below last year's 6.1 percent. According to Alabama Gov. Robert Bentley, the last time the unemployment number was at or under 123,000 was in June 2008, when 118,828 individuals were categorized as unemployed.
We continue to see decreases in Alabama's unemployment rate, and increases in both of our employment measures over the year, which is a testament to the strong economic development efforts we have prioritized," Gov. Bentley said. "We haven't seen an unemployment rate this low in eight years. Not only did the rate decrease since last month, there are also nearly 28,000 more people working this year than there were last year."
Alabama Unemployment Stats Resources
Check out these resources for more information on job trends, industry/occupation projections, occupational training and resources, and other valuable employment resources:
Unemployed? We want to help.
– Featured Alabama Job –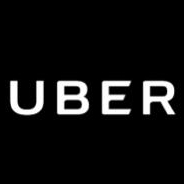 Uber Driver Partner (Choose Your Own Hours)
Drive Your Car & Be Your Own Boss. Work When You Want With Uber.
Sign Up For Free • Get Approved Quickly • Get Paid Weekly
Alabama Unemployment News
Alabama Unemployment in the News
Alabama's unemployment rate is currently less than 1 percent higher than the national rate of 4.9 percent. The Alabama Labor Market News August 2016 newsletter revealed the state's job market experienced growth in sectors like leisure and hospitality, transportation, manufacturing, health services, trades, utilities, education, and financial activities. Employment fell in construction, professional and business services, and government jobs.
In an August 2016 press conference, Alabama Department of Labor Secretary Fitzgerald Washington said, "Every county in Alabama saw its rate decrease over the month, and 66 of 67 counties saw their rates decrease over the year, some by more than two percentage points. This is excellent news!"
Alabama's average unemployment doesn't spread evenly across all cities and counties, however. Cities like Vestavia Hills and Homewood are flourishing with 3.4 percent and 3.9 percent unemployment rates respectively, while Selma remains at a recession-era rate of 11.4 percent. Alabama's job growth is due to several factors, including a slow, but relatively steady overall economic recovery across most of the nation, but Gov. Bentley has certainly played a large part in encouraging job growth across Alabama.
Gov. Bentley took office in 2011, tackling the 9.3 percent unemployment rate with a platform aimed at job creation and economic growth, and a promise that he would not accept a paycheck until the state's unemployment rate was down to 5.2 percent.
---
Alabama Unemployment Stats Resources
Alabama Department of Economic Opportunity
Website: http://www.alabamajobs.org/
Access localized information on the Local Area Unemployment Statistics page for more isolated statistics on employment, wages, and industries throughout the state. This site allows you to download Excel files with all the latest statistics fitting your chosen criteria.

Get Current Employment Statistics estimates on all nonagricultural occupations by industry and place of work and learn about salaries, hiring trends, and more. This page also shows all registered businesses – private, public, and governmental statistical information on wages and average hours per employee.

Explore the Occupational Employment Statistics and Wages page to download a statistical spreadsheet showing statewide wage estimates. You can also select various areas of the state to get more detailed salary data. There are more than 800 occupation wage estimates integrated into this tool. Using this data will help you to know what salary amount is fair to expect and request when you are interviewing for jobs.