Illinois Unemployment
Unemployed? We want to help.
Get Started
Illinois Unemployment Stats and News
Illinois Unemployment Stats
The following contains general information on Employment and Labor stats for the state of Illinois as well as the nation.
Current and Historical Illinois Stats Analysis
As of August 2016, the U.S. Bureau of Labor Statistics listed the unemployment rate in the state of Illinois at 5.5 percent. Illinois ranks in the top 15 states with the highest unemployment rate. As of April this year, the rate has declined slowly, from 6.6 percent to the current rate of 5.5 percent. To put this into perspective, let's take a look at the history of Illinois' unemployment rate.
In January of 2006, the Illinois unemployment rate was at a low of 4.6 percent. However, thanks to the recession that started in 2008, by November and December 2009 and into January 2010, that rate had skyrocketed to a staggering 11.2 percent. Since that time, Illinois's unemployment rate has been on a very anemic decline, currently residing at 5.5 percent which is slightly above the national average of 5.0 percent.

Seasonally adjusted unemployment rate of Illinois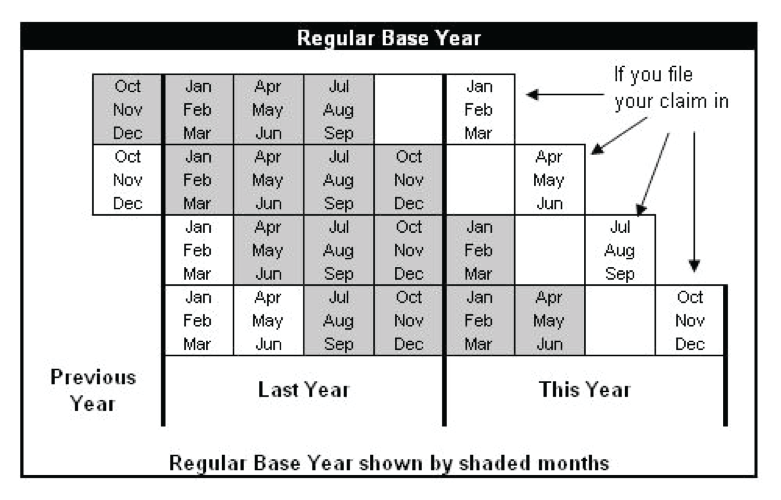 Why Unemployment Stats Are Valuable
By looking at federal and state unemployment stats and data, you can greatly enhance your ability to knowledgeably search for an adequate full-time working position based on these figures. Knowing which industries, occupations, and even companies are most active in your area can make your job search more productive and save you time from applying in places or industries that are currently in decline.
Illinois Unemployment Stats Resources
The Local Area Unemployment Statistics (LAUS) program establishes monthly and yearly estimates of Illinois' labor force, who are either currently employed or unemployed. In addition, LAUS estimates the Illinois unemployment rate.
Illinois Department of Commerce and Economic Opportunity Website: https://www.illinois.gov/DCEO
Access localized information on the Local Area Unemployment Statistics page for more isolated statistics on employment, wages, and industries throughout the state.
Get Current Employment Statistics estimates on all nonagricultural occupations by industry and place of work and learn about salaries, hiring trends, and more. This page also shows all registered businesses – private, public, and governmental statistical information on wages and average hours per employee.
Explore the Occupational Employment Statistics and Wages page to view a statistical spreadsheet showing statewide wage estimates. You can also select various areas of the state to get more detailed salary data at the bottom of the page. There are more than 800 occupation wage estimates integrated into this tool. Using this data will help you to know what salary amount is fair to expect and request when you are interviewing for jobs.
The Local Area Unemployment Statistics (LAUS) estimates the unemployment rate for all 50 states as well as each state's labor force, including employed or unemployed individuals in counties or municipalities that the population is over 25,000.
Illinois Unemployment News
Illinois Unemployment in the News
Illinois Unemployment benefits are now using new debit cards. All claimants are advised to update any personal information online such as addresses to receive their new cards. Unemployment benefits are now being paid on the blue IDES MasterCard from Keybank. Call (800) 244-5631 or log onto your account to update addresses to avoid any payment interruptions.
The unemployment rate in Illinois stays above the national average in most metropolitan areas. As of September 2016, the Illinois Department of Employment Security, along with the U.S. Bureau of Labor Statistics (BLS), released preliminary data stating that 12 metro areas in Illinois have experienced a decrease in unemployment rate and 8 of those metropolitan areas have had an increase in nonfarm type jobs.
IDES Director Jeff Mays stated that even though job growth increased in the past month, mainly in areas north of the I-80 corridor, the growth is very small compared to other major metropolitan cities such as Los Angeles, New York, and Dallas. Mays goes on to state that many areas downstate have not made a full recovery from the economic recession. Illinois businesses increased jobs in 8 metro areas with the greatest increase in:
Rockford: +2.2%, +3,400 new jobs
Lake Kenosha: +1.5%, +6,300 new jobs
Elgin: +1.3%, +3,400 new jobs
Nonfarm jobs in Chicago, Naperville, and Arlington Heights metros areas increased 1.3 percent, producing 46,800 more jobs last month alone. Unfortunately, six Illinois metro areas lost jobs during the month. Those included the following cities: Quad Cities down 3.2 percent (-5,900 jobs), Bloomington down 2.5 percent (-2,400 jobs) lost and Carbondale-Marion down 2.3 percent (-1,300 jobs). These unemployment rates are not seasonally adjusted and Illinois unemployment rate for August 2015 was 5.5 percent, above the National rate of 5.0 percent. It must be noted that the rate of unemployment is not tied into the collection of UI benefits.
Top Five Cities in Florida with Greatest Job Opportunities
Below are the top 10 towns that have the best job opportunities in the state:
Wilmette

Oswego

Park Ridge

Plainfield

Vernon Hills

Naperville

Northbrook

Highland park

Streamwood

Bartlett
The 2008 recession hit the Illinois job market hard in all business sectors, such as wholesale trade, manufacturing, and professional and financial services. The loss in jobs affected the state's tax revenue, adding immense pressure on the already tight state budget. Illinois' economy is recovering, but still has many challenges ahead to bring unemployment down and create a strong job market.