Indiana Unemployment
Unemployed? We want to help.
Get Started
Indiana Unemployment Statistics & News
Indiana Unemployment Stats
Current and Historical Indiana Stats Analysis
Unemployment in Indiana peaked in February 2010 with a rate of 10.9 percent. This was during the worst period of the 2008-2010 economic recession, and the situation has improved considerably since then.
As of September 2016, the unemployment rate is about 4.5 percent in the state, according to unemployment stats. This is a dip from 5.0 percent from earlier in the year. Employment rates have increased in a variety of non-agriculture jobs, including mining, logging, and construction.
Why Unemployment Stats Are Valuable
Indiana Unemployment Stats Resources
There are multiple sources of Indiana unemployment stats. The primary source is Stats Indiana, a free public service that tracks a variety of employment statistics throughout the state. This site helps you see which industries are hiring the most jobs in the state, which can give you an idea of what to pursue and what changes you need to make in your career.
Another useful Indiana stats resource is Hoosiers by the Numbers. Here, you can check employment numbers for various state industries and use virtual career counselors to further your career or find a new job that suits your skills.
Unemployed? We want to help.
– Featured Indiana Job –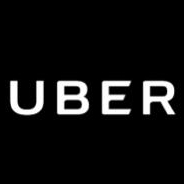 Uber Driver Partner (Choose Your Own Hours)
Drive Your Car & Be Your Own Boss. Work When You Want With Uber.
Sign Up For Free • Get Approved Quickly • Get Paid Weekly
Indiana Unemployment News
Indiana Unemployment in the News
The declining unemployment rate has improved the mood of state officials as reports say Indiana's labor force has increased by nearly 80,000 since the beginning of the year and by almost 200,000 since the beginning of 2013.
DWD Commissioner Steve Braun said, "Indiana's employment and labor force sit at record highs and its labor force participation rate outpaces the nation by nearly three percent, however, significant gains are still achievable to reach our workforce potential as a state."
Unfortunately, unemployment remained an increasing problem in northwest Indiana, particularly in Porter County, where the rate was up to 5.3 percent in August. In Lake County, the unemployment rate has increased to as high as 6.5 percent due to a lack of suitable industrial and commercial businesses.
One promising source of employment has come from the pairing of local manufacturers and the Ivy Tech Community. It is estimated that this may produce nearly 5,000 new jobs in the southeast area of Indiana by 2018 and 2019.
Sources:
http://www.in.gov/dwd/2558.htm
https://www.benefits.gov/benefits/benefit-details/1707
http://www.in.gov/dwd/files/Claimant_Handbook.pdf
http://www.in.gov/dwd/2508.htm
https://uplink.in.gov/CSS/CSSLogon.htm
https://uplink.in.gov/Robohelp/CSS_WebHelp/CSS_Screens/Apply_for_Benefits/css_how_to_claim.htm
http://www.in.gov/dwd/2356.htm
http://www.in.gov/dwd/2344.htm
https://www.indianacareerconnect.com/vosnet/Default.aspx
https://webapps.dwd.in.gov/AskWorkOne/default-flow.htm;jsessionid=406466519C72D46474FE63CA72F5405F?execution=e1s1
http://www.in.gov/dwd/2503.htm
http://www.in.gov/dwd/2504.htm
http://www.bls.gov/eag/eag.in.htm
http://www.stats.indiana.edu/maptools/laus.asp
http://www.stats.indiana.edu/topic/laus.asp
http://chestertontribune.com/Business/state_jobless_rate_inches_down_b.htm
http://www.therepublic.com/2016/08/25/manufacturers_collaboration_with_ivy_tech_encouraging/