Arizona Unemployment
Unemployed? We want to help.
Get Started
Arizona Unemployment Statistics & News
Arizona Unemployment Stats
Current and Historical Arizona Stats Analysis
Arizona Key Workforce Stats
Unemployment Rate: 6% (5.60% average in 2016)
Total Employed: 3,018,816
Total Unemployed: 204,628
Arizona Labor Force Participation Rate: 60.10%
Since January of 2006, Arizona's unemployment rate was 4.3 percent, although fluctuating through highs and lows, has been steadily climbing. Through the nation's economic crisis, Arizona, like most of the United States, experienced record high unemployment rates, as high as 11.2 percent in December 2009. The state has never fully recovered, with the current unemployment rate at 6 percent, as of July 2016.
New Regional and State Employment and Unemployment Data news is released monthly by the DOL. Currently, only Alaska, Nevada, New Mexico, and Louisiana have higher rates than Arizona, with Alaska being the highest at 6.7 percent.
Why Unemployment Stats Are Valuable
You don't need to be a statistician, or even fully understand what all of the numbers and percentages mean, to use Employment and Labor Statistics to your advantage. The US Department of Labor Bureau of Labor and Statistics breaks down employment activity by industry, allowing you to see which occupational categories are producing the most employment opportunities. This is especially valuable information when you are seeking to reenter the workforce.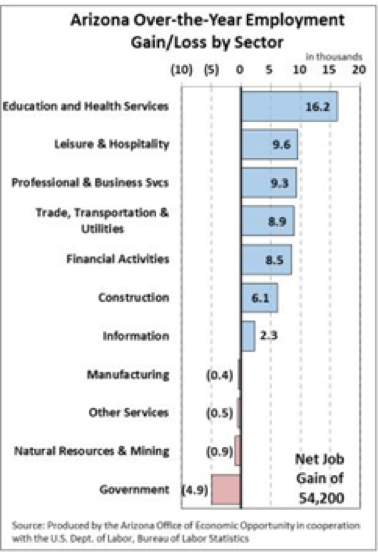 State Unemployment Stats Resources
For more information and resources on labor statistics and news, visit the US Bureau of Labor and Statistics Arizona's Economy at a Glance. There is a wealth of information available for you to explore that may be valuable to helping you find the best suited employment in your area.
Unemployed? We want to help.
– Featured Arizona Job –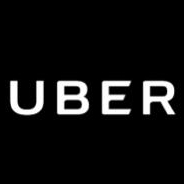 Uber Driver Partner (Choose Your Own Hours)
Drive Your Car & Be Your Own Boss. Work When You Want With Uber.
Sign Up For Free • Get Approved Quickly • Get Paid Weekly
Arizona Unemployment News
Arizona Unemployment in the News
Preliminary numbers show job growth increasing and unemployment down in August to 5.8 percent. The state gained nearly 30,000 jobs in the month of August, however, it is still lower than the average monthly gain of 50,600 at the end of the recession. These numbers were reported by the Associated Press and KPNX on September 15, 2016.
According to Arizona's Yuma Sun, despite the jobless rate being down two-tenths of a percent from July, the private sector still lost 1,500 jobs from July to August. Lower joblessness is mostly attributed to education, with teachers and other educational workers returning for the start of another school season. Most of these workers are technically unemployed throughout the Summer, and will be again in 2017.
Arizona@Work, the state's workforce development agency, sponsors job expos throughout the state to help create jobs. On September 7, 2016, the Community Career and Education Expo in Yuma produced 275 on-site interviews and 322 job offers.
For more listings and job fair news, visit the DES' Job Fairs and Recruitment page for frequent updates.
Sources/Resources:
https://des.az.gov/sites/default/files/pau-007-PD.pdf (PDF-All-inclusive UI information)
https://des.az.gov/services/employment/unemployment-individual/applying-unemployment-insurance-benefits (Applying FAQ info and links)
https://des.az.gov/services/employment/unemployment-individual (Dept of Economic Security)
https://www.dol.gov/general/location#AZ (National Locator for every state with state links)
https://extranet.azdes.gov/ders/ea/uiclaims/introduction/fileyourclaim.aspx (Initial claims only)
https://des.az.gov/content/file-your-weekly-ui-claims (weekly claims only)
https://des.az.gov/services/employment/unemployment-individual/unemployment-insurance-program-overview (overview UI)
https://des.az.gov/services/employment/unemployment-individual/contact-AZUI (Contact)
https://des.az.gov/content/wage-statement-ub-107-unemployment-insurance-benefits (wages statement information)
https://des.az.gov/services/employment/unemployment-individual/applying-unemployment-insurance-benefits
https://des.az.gov/documents-center?qt-content-tab=0 (Documents)
https://des.az.gov/services/employment/unemployment-individual/applying-unemployment-insurance-benefits (applying)
https://www.doleta.gov/oa/stateoffices.cfm (ApprenticeshipUSA state offices)
http://www.12news.com/news/local/arizona/arizona-unemployment-down-government-leads-workforce-gain/319252524