Florida Unemployment
Unemployed? We want to help.
Get Started
Florida Unemployment Statistics & News
The following contains general information on Employment and Labor stats for the state of Florida as well as the nation.
Florida Unemployment Stats
Current and Historical Florida Stats Analysis
As of July 2016, the U.S. Department of Labor, Bureau of Labor and Statistics listed the unemployment rate in the state of Florida at 4.7%. To put all of this into perspective, let's take a look at the history of Florida's unemployment rate.
In January of 2006, Florida's unemployment rate was at a low of 3.2% (32% lower than July 2016). However, thanks to the 2008 recession, by November and December 2009 and January 2010, that rate had skyrocketed to a staggering 11.2% (138% higher than July 2016). Since that time, Florida's unemployment rate has been on a slow decline, resolving to its current 4.7%.
Why Unemployment Stats Are Valuable
By looking at federal and state unemployment stats and data, you can greatly enhance your ability to knowledgeably search for an adequate full-time working position. Knowing which industries, occupations, and even companies are most active in your area can make your job search more productive. and save you time from applying in places or industries that are currently in decline.
Unemployed? We want to help.
– Featured Florida Job –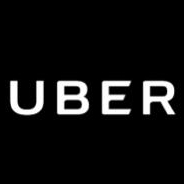 Uber Driver Partner (Choose Your Own Hours)
Drive Your Car & Be Your Own Boss. Work When You Want With Uber.
Sign Up For Free • Get Approved Quickly • Get Paid Weekly
Florida Unemployment Stats Resources
Florida Department of Economic Opportunity
Website: http://www.floridajobs.org/
Access localized information on the Local Area Unemployment Statistics page for more isolated statistics on employment, wages, and industries throughout the state. This site allows you to download Excel files with all the latest statistics fitting your chosen criteria.

Get Current Employment Statistics estimates on all nonagricultural occupations by industry and place of work and learn about salaries, hiring trends, and more. This page also shows all registered businesses – private, public, and governmental statistical information on wages and average hours per employee.

Explore the Occupational Employment Statistics and Wages page to download a statistical spreadsheet showing statewide wage estimates. You can also select various areas of the state to get more detailed salary data. There are more than 800 occupation wage estimates integrated into this tool. Using this data will help you to know what salary amount is fair to expect and request when you are interviewing for jobs.
---
Florida Unemployment News
As of August 2016, the national unemployment rate sits at 4.9% making the state of Florida, whose unemployment rate was 4.7%, just below the national level (rate is preliminary July 2016). According to an August 19, 2016 article on FloridaPolitics.com, "Florida's unemployment rate held steady at 4.7 percent in July, despite the creation of 26,500 new private-sector jobs."
Although Florida created 1.16 million jobs since the end of 2010, and despite steady growth in the workforce, more than 45,000 Florida residents are still unable to find gainful employment.
Florida created new jobs statewide, yet some local sectors, like Naples and Tampa Bay, are higher than average, at up to a 5.1% unemployment rate.
By county, Hendry County has the highest statewide unemployment rate at 11.7%. This rate is nothing new and is to be expected due to the economy in this area being predominantly agricultural. The county with the lowest unemployment rate is Monroe County, at 3.3%. Both stated county rates are adjusted taking seasonal swings into account.
In a June 2016 article, WalletHub.com listed the top five cities in Florida with the greatest job opportunities. The article is based on statistical data collected by the University of Central Florida's Institute for Economic Competitiveness.
Top Five Cities in Florida with Greatest Job Opportunities
Ocoee (Orange County)
Ormond Beach (Volusia County)
DeLand (Volusia County)
Casselberry (Seminole County)
Daytona Beach (Volusia County)
One growing city is Ocala, FL. It is hoping to draw and employ more Florida residents with the erection of the AutoZone Distribution Center. Currently, AutoZone employs more than 4,000 people across the state in close to 300 stores. The Florida-born company first opened its doors in 1984. Construction for the AutoZone facility will begin in the beginning of 2017, and is expected to open in 2018. The new distribution center will create 240 new jobs for the Ocala area.
SOURCES FOR FLORIDA UNEMPLOYMENT
https://connect.myflorida.com/Claimant/Core/Login.ASPX
http://www.floridajobs.org/job-seekers-community-services/reemployment-assistance-center/claimants/file-an-initial-claim
http://www.stateofflorida.com/articles/florida-unemployment.aspx
https://www.benefits.gov/benefits/benefit-details/1695
http://www.floridajobs.org/news-center/DEO-Press/2016/08/25/gov.-scott-announces-autozone-to-build-distribution-facility-and-create-240-new-jobs-in-ocala
https://wallethub.com/edu/best-cities-in-florida-for-jobs/21610/
http://www.stateofflorida.com/articles/florida-unemployment.aspx
http://data.bls.gov/timeseries/LASST120000000000003