Kentucky Unemployment
Unemployed? We want to help.
Get Started
Kentucky Unemployment Statistics & News
Kentucky Unemployment Stats
Current and Historical Kentucky Stats Analysis
Kentucky was hit hard by the recession in 2008 and suffered from a peak unemployment rate of 10.9 percent in June 2009. Thankfully, the unemployment rate in the state has dropped steadily since then, and now hovers at around 4.9 to 5.0 percent. This is about six percentage points lower.
The Kentucky employment rate has somewhat slowed down since making major gains over the last few years. Unemployment dropped by only 418 people in August and just 6,129 since last year. These stats are promising, but more could be done to combat the problem.
Why Unemployment Stats Are Valuable
Kentucky Unemployment Stats Resources
The US Bureau of Labor Statistics is a useful source for finding more precise unemployment statistics in Kentucky, but the Kentucky Career Center site has Kentucky unemployment stats that are more fine-tuned to the area. This includes statistics on specific counties and cities in the state.
Unemployed? We want to help.
– Featured Kentucky Job –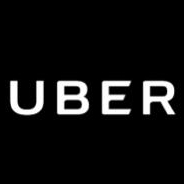 Uber Driver Partner (Choose Your Own Hours)
Drive Your Car & Be Your Own Boss. Work When You Want With Uber.
Sign Up For Free • Get Approved Quickly • Get Paid Weekly
Kentucky Unemployment News
Kentucky Unemployment in the News
Though unemployment rates remained high in several counties in the state, it was recently reported that rates dropped in 82 of the state's over 100 counties. It increased in just 36 and stayed in the same in two, including Montgomery and Wayne counties.
The counties with the lowest rates:
Woodford County (3 percent)
Oldham County (3.1 percent).
Those with the highest rates:
Magoffin County (16.2 percent)
Leslie County (13.2 percent).
Decreasing and increasing rates are best gauged when compared to rates in the same months in previous years. What this information indicates is that unemployment remains a problem in more rural counties in the state and is continuing to drop in more urban areas.
Part of this is due to seasonal work in these areas, including construction and road work. However, it can also be linked to lower job opportunities in these areas due to a small economic base upon which to build.
For more information, visit Kentucky Economy at a Glance on the Bureau of Labor and Statistics website here.
Source:
https://kewes.ky.gov/Contact/contacts.aspx?strid=2
http://kcc.ky.gov/career/If-you-are-Unemployed/Documents/Rights%20and%20Responsibilities.pdf
http://www.wdrb.com/story/11606179/extension-of-kentucky-unemployment-benefits
https://uiclaims.des.ky.gov/ebenefit/eben.htm
http://kcc.kentuckianaworks.org/JobSeekers/ResourcesForLaidOffWorkers/ApplyforUnemploymentInsurance.aspx
http://kcc.ky.gov/career/If-you-are-Unemployed/Documents/Rights%20and%20Responsibilities.pdf
https://uiclaims.des.ky.gov/ebenefits_enu/help/PAM_UI_400_three.htm
http://kcc.ky.gov/career/If-you-are-Unemployed/Pages/Benefits-Appeals.aspx
http://apps.kcc.ky.gov/career/WuiCalculator.aspx
http://www.cbpp.org/research/economy/policy-basics-how-many-weeks-of-unemployment-compensation-are-available
http://kcc.ky.gov/career/If-you-are-Unemployed/Pages/default.aspx
https://focuscareer.ky.gov/careerexplorer/home
http://www.deptofnumbers.com/unemployment/kentucky/
http://www.bls.gov/eag/eag.ky.htm
https://kylmi.ky.gov/vosnet/Default.aspx
http://www.state-journal.com/2016/09/25/unemployment-falls-in-82-kentucky-counties/