Mississippi Unemployment
Unemployed? We want to help.
Get Started
Mississippi Unemployment Statistics & News
Mississippi Unemployment Stats
Current and Historical Mississippi Stats Analysis
Mississippi unemployment stats have steadily declined since January 2010's peak of 10.8 percent. Since then, the rate has dropped nearly five points to about 6.0 percent. The most recent low was in May 2016, when it was 5.9 percent, which resulted in a decrease of 61,044 unemployed people during that period.
While these unemployment stats are promising, there is still a lot of room for improvement. Mississippi's unemployment rate is higher than the national average by a full percentage point.
Why Unemployment Stats Are Valuable
Mississippi Unemployment Stats Resources
Visit the MDES Labor Market site for links to current stats and news across the state of Mississippi, including local workforce investment areas, job markets, newsletters, and much more.
Learn about current wages, programs and industry contacts, and labor statistics. All of this information will help you map out and determine a smarter approach to reemployment.
Unemployed? We want to help.
– Featured Mississippi Job –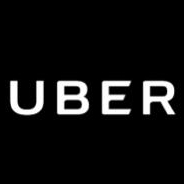 Uber Driver Partner (Choose Your Own Hours)
Drive Your Car & Be Your Own Boss. Work When You Want With Uber.
Sign Up For Free • Get Approved Quickly • Get Paid Weekly
Mississippi Unemployment News
Mississippi Unemployment in the News
As Mississippi's unemployment rate remains slightly above the national average, the state is taking action in an effort to lower that rate. On September 23 at The Mill in the MSU Conference Center, the Mississippi Department of Employment Security teamed up with Mississippi State University to hold a Data Summit.
The summit brought in speakers, such as Lt. Gov. Tate Reeves, to talk about Mississippi unemployment and how strong data analysis could help find solutions to long-standing employment issues.
Event host, executive director of the Mississippi Department of Employment Security Mark Henry, said: "The foundation for sound decisions is reliable data. The Data Summit will inform policymakers about how to obtain that data from LifeTracks and other innovative sources."
In the November 2016 edition of Mississippi's Employment Situation, reported that just since October 2016, the number of employed people throughout the state increased by 7,700 to 1,195,700. The state now has its lowest number of unemployed people since February 2004.
The number of unemployed people in the state has declined to 75,000. The steady decline is misleading, however, because some industries are experiencing a higher than normal loss of jobs across Mississippi. Construction is one industry losing workers at a steady pace (3,500 since October 2016).
If you have questions about the Mississippi workforce or would like to get more information, please contact Mary Willoughby at (601) 321-6260 or by email at: mwilloughby@mdes.ms.gov.
Sources:
http://mdes.ms.gov/news/2016/11/18/mississippis-employment-situation-latest-edition/
http://mdes.ms.gov/employers/unemployment-tax/reporting-and-filing/unemployment-tax-rates/
http://mdes.ms.gov/unemployment-claims/
http://mdes.ms.gov/unemployment-claims/benefit-information/benefit-eligibility-requirements/
http://mdes.ms.gov/unemployment-claims/benefit-information/ui-claimant-handbook/
http://mdes.ms.gov/unemployment-faqs/
http://ows.doleta.gov/unemploy/extenben.asp
http://mdes.ms.gov/unemployment-claims/claims-information/additional-federal-programs/extended-benefits/
http://mdes.ms.gov/win-job-centers/
https://auth.mdes.ms.gov/auth/UI/Login?realm=mdes&goto=https://wings.mdes.ms.gov/wings/j_spring_security_check
http://mdes.ms.gov/unemployment-claims/benefit-information/weekly-claims-procedures/
http://mdes.ms.gov/employers/online-transactions/appeal-hearings/
https://ms.c2tinc.com/register/
http://mdes.ms.gov/unemployment-claims/benefit-information/appeals/appeals-process/
http://mdes.ms.gov/media/7140/Benefit_Chart1.pdf
http://mdes.ms.gov/unemployment-claims/benefit-information/worksearch-requirements/
http://mdes.ms.gov/win-job-centers/
http://mdes.ms.gov/information-center/about-mdes/contact-us/
http://www.deptofnumbers.com/unemployment/mississippi/
http://mdes.ms.gov/media/8735/urate.pdf
http://mdes.ms.gov/media/23357/labormarketdata.pdf
http://mdes.ms.gov/media/8651/uratesmap.pdf
http://mdes.ms.gov/news/2016/09/13/mississippi-a-data-driven-state/