Nebraska Unemployment
Unemployed? We want to help.
Get Started
Nebraska Unemployment Statistics & News
Current and Historical Nebraska Stats Analysis
Nebraska has one of the lowest unemployment rates in the nation. As of July 2016, the state had a 3.5 percent unemployment rate. This was a slight increase from 3.3 percent in June 2016, but this rate is still right on target from July 2015's 3.4 percent mark. When you take into account seasonal work unemployment, Nebraska has a remarkable 3.1 percent unemployment rate.
This rate is nearly two percentage points below the national average of 5.1 percent. The three largest cities in Nebraska have rates at or near the state average. Omaha currently has a 3.6 percent unemployment rate, Lincoln 3.2 percent, and Grand Island 3.5 percent.
Why Unemployment Data is Valuable
Nebraska Unemployment Stats Resources
If you are interested in accessing more statistical information regarding Nebraska unemployment, NeWorks has an in-depth statistics section. This can help you track which industries are suffering from the highest levels of unemployment and can steer you towards a career that fits your skills, abilities, and interests.
Unemployed? We want to help.
– Featured Nebraska Job –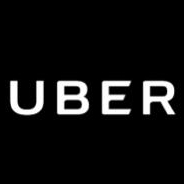 Uber Driver Partner (Choose Your Own Hours)
Drive Your Car & Be Your Own Boss. Work When You Want With Uber.
Sign Up For Free • Get Approved Quickly • Get Paid Weekly
Nebraska Unemployment News
Nebraska Unemployment in the News
Beyond Nebraska's very low unemployment rate is the incredible rebound that the non-farming sector has taken in the last year. John Albin, the Nebraska Commissioner of Labor stated that, "While the unemployment rate was up slightly (in July 2016), total nonfarm employment for July was the highest July on record."
Over the past year, nonfarm employment expanded by nearly 13,000 employees, by far the largest jump in labor in the state. Leisure and hospitality jobs had the highest growth last month, while health services were right up there with them.
Sources:
http://www.newsmax.com/FastFeatures/industries-nebraska-economy/2015/04/13/id/638236/
https://uiconnect.ne.gov/uiconnect/faces/jsp/centerne.jsp
https://neworks.nebraska.gov/vosnet/Default.aspx
https://dol.nebraska.gov/UITax/EmployersGuide/2
https://uibenefits.nwd.ne.gov/BPSWeb/bpsLeftMenu.do?handleId=1021_HLP
https://dol.nebraska.gov/UIBenefits/FAQ/5
https://dol.nebraska.gov/Home/AboutUs
https://dol.nebraska.gov/UIBenefits/ClaimantGuide/1
https://neworks.nebraska.gov/vosnet/Dashboards/Default.aspx?menuid=MENU_START_PAGE_DASHBOARD
https://dol.nebraska.gov/Appeals/ClaimantForms
https://dol.nebraska.gov/Appeals/AppealsCases
https://dol.nebraska.gov/UIBenefits/ClaimantGuide/2
https://dol.nebraska.gov/Fraud
https://dol.nebraska.gov/UIBenefits/ClaimantGuide/3
https://dol.nebraska.gov/webdocs/Resources/Items/English%20Weekly%20Claim_Combined_Revised_6-17-16.pdf
https://dol.nebraska.gov/UIBenefits
https://neworks.nebraska.gov/vosnet/lmi/default.aspx
http://dol.nebraska.gov/Trends
https://neworks.nebraska.gov/vosnet/analyzer/results.aspx?session=labforce
http://www.omaha.com/money/nebraska-s-unemployment-rate-up-slightly-omaha-s-up-a/article_0dfbb2ec-6636-11e6-97eb-17152755669c.html