New Jersey Unemployment
Unemployed? We want to help.
Get Started
New Jersey Unemployment Statistics & News
New Jersey Unemployment Stats and Current and Historical New Jersey Stats Analysis
The current unemployment rate in New Jersey is about 5.2 percent, a drop since its October 2009 peak of 9.8 percent. It has typically hovered around the 5 percent rate since the economic surge after the drop in 2010.
The largest gains in August were in non-agriculture jobs, with 2,200 jobs added. Since February 2010, the private sector has gained nearly 280,000 jobs, with just about 55,000 of these generated since August 2015.
Why Unemployment Stats Are Valuable and New Jersey Unemployment Stats Resources
If you are interested in learning more about New Jersey unemployment stats, you can check out the Bureau of Labor Statistics, which has a variety of tracking metrics. You can also go to New Jersey's labor website to learn more.
Unemployed? We want to help.
– Featured New Jersey Job –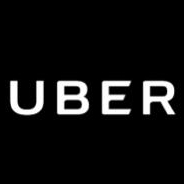 Uber Driver Partner (Choose Your Own Hours)
Drive Your Car & Be Your Own Boss. Work When You Want With Uber.
Sign Up For Free • Get Approved Quickly • Get Paid Weekly
New Jersey Unemployment News
New Jersey Unemployment in the News
New Jersey was hit hard by the recent economic recession, but it has experienced steady improvement since then. However, rates have increased slightly over the last six months. While the private sector gains have been large, there are still problems, with jobs in other sectors dropping by 7,800 in July alone.
One reason for this increase in rates is that Gov. Chris Christie halted thousands of roadwork construction jobs after funding was rejected by the Senate.
Christie also vetoed a bill that would have raised the minimum wage to $15 an hour, taking some of the burden off of those who are employed. He reasoned that the increase would cause a decrease of new hires as businesses adjusted to the new rate.
Sources:
http://lwd.dol.state.nj.us/labor/ui/ui_index.html
http://abacuspay.com/new-jersey-payroll-tax-rates-for-2016/
http://lwd.dol.state.nj.us/labor/ui/calc/needqualify.html
http://lwd.dol.state.nj.us/labor/ui/claim/ptwages.html
http://lwd.dol.state.nj.us/labor/ui/ui_index.html
http://abacuspay.com/new-jersey-payroll-tax-rates-for-2016/
http://lwd.dol.state.nj.us/labor/ui/calc/figbenamt.html
http://lwd.dol.state.nj.us/labor/ui/content/contact.html
https://njsuccess.dol.state.nj.us/html/uimain.html
https://www10.state.nj.us/DOL_W247/DOL_W247/Cont.jsp
http://lwd.dol.state.nj.us/labor/ui/claim/clmwktele.html
http://lwd.dol.state.nj.us/labor/ui/claim/clmwkben.html
http://lwd.dol.state.nj.us/labor/at/content/atindex.html
http://lwd.dol.state.nj.us/labor/handbook/direct/directoryAppealTribunal.html
http://lwd.dol.state.nj.us/labor/tdi/worker/state/sp_calculating_bene_amounts.html
http://careerconnections.nj.gov/
https://lwd.state.nj.us/labor/lpa/pub/emppress/pressrelease/prelease.pdf
http://www.bls.gov/eag/eag.nj.htm
http://lwd.state.nj.us/labor/lpa/pub/emppress/pressrelease_index.html
http://www.bloomberg.com/news/articles/2016-09-15/new-jersey-s-unemployment-rate-climbs-for-sixth-straight-month