North Carolina Unemployment
Unemployed? We want to help.
Get Started
North Carolina Unemployment Statistics & News
North Carolina Unemployment Stats
Current and Historical North Carolina Stats Analysis
Unemployment has been improving steadily in North Carolina since the 2009 financial crisis. The state's peak rate came in February 2010, when it finally reached over 10% of the state.
This included over 500,000 people, a major part of the potential economy. As of August 2016, the unemployment rate sits at a comfortable 4.7%. This is just under 300,000 people, an improvement of over 200,000.
If that seems high, it's still below the national average of 4.9%. This decrease has stabilized over the last year with state legislators hoping to decrease the rate even further by the end of the year.
Why Unemployment Stats Are Valuable
North Carolina Unemployment Stats Resources
For those interested in learning more about unemployment stats, the Bureau of Labor Statistics website offers a variety of resources. You can also track North Carolina unemployment at Ycharts.com, a site that monitors every state and lets you gauge how well North Carolina is recovering.
Make sure to check out the industry and career section of each of these sites in order to gauge which career fields are performing the best in North Carolina. This will change on a yearly and even monthly basis, so make sure to check often.
Unemployed? We want to help.
– Featured North Carolina Job –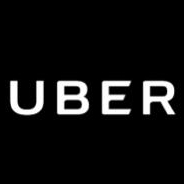 Uber Driver Partner (Choose Your Own Hours)
Drive Your Car & Be Your Own Boss. Work When You Want With Uber.
Sign Up For Free • Get Approved Quickly • Get Paid Weekly
North Carolina Unemployment News
North Carolina Unemployment in the News
Unemployment in North Carolina has remained at a fairly steady rate over the last few years, with household income improving at a rather sluggish pace. In 2015, national income increased by only 2.7%, while the poverty rate (16.4%) dropped less than 1%.
In more recent news, reports say the gap between the highest gaining and the lowest gaining residents in North Carolina continues to grow. Larger urban areas are expanding more quickly than rural areas, partially due to a low minimum wage and anti-union laws.
As a result, the largest growth rate in the state has been in tourism-related industries, those that can take advantage of the low minimum wage. That said, the state did pull 61,000 people out of poverty last year and has an unemployment rate below that of the national average. So while there are some signs of positive growth, there's still room for improvement.
Sources: