North Dakota Unemployment
Unemployed? We want to help.
Get Started
Unemployment Eligibility and Qualifications
General Benefits Eligibility Criteria
As a working employee, you are covered for Unemployment Insurance under Job Service North Dakota. This means that your employer contributes quarterly to the North Dakota Unemployment Trust, which entitles you to collect Unemployment Insurance benefits when you meet specific eligibility requirements upon becoming separated from employment.
You must meet the work eligibility and wages eligibility criterion in order to receive North Dakota unemployment benefits. Check the criteria for each section below to see if you qualify.
Unemployed? We want to help.
Work Eligibility Criteria
Unemployed Through No Fault of Your Own (fully or partially): Circumstances that caused you to become separated from employment must not be the direct result of misconduct, purposeful violation(s) of workplace rules or regulations, or for personal reasons. Keep in mind that poor performance is not cause to exclude you from eligibility to collect Unemployment Insurance Benefits.
Able to Work: You must be capable of performing suitable work in a similar job position to previous occupations, or have sufficient experience to train for a feasible position with reasonable expectations of continuing employment.
Available to Work: You must be ready for immediate reemployment opportunities. You are responsible to make provisions and arrangements for suitable accommodations in order to work; no personal circumstances should keep you from starting a new job right away, including child care.
Actively Seeking Work: You must show a practical effort toward achieving suitable employment. Your actions in seeking work should be proactive and purposeful to gaining employment as soon as possible.
Register with Jobsnd.com and Resume: Within 10 days of filing a claim for benefits, you must register to work and create at least one online resume with Jobsnd.com. You must keep an active resume throughout the life of your claim. Failure to keep it active will result in a stop on your claim and loss of benefits. It should be updated at least every 90 days.
Wages Eligibility Criteria
In order to collect unemployment insurance benefits from Job Service North Dakota, you must meet certain wage requirements. You must have earned wages in the state of North Dakota within the last 12 to 18 months in order to establish a Base Period.

Your Base Period is determined by the wages you earned over a 12-month period in the first four of the last five calendar quarters preceding the date you file your claim to collect unemployment insurance benefits. Your claim activation date begins the Sunday of the week you file, regardless of when you last worked.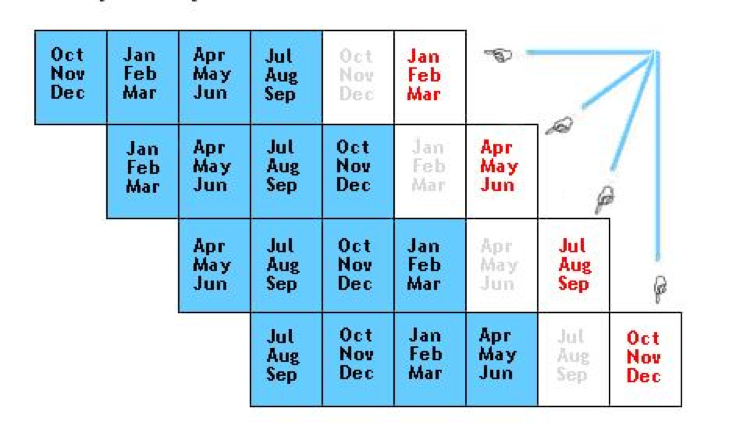 Unemployment Availability Limits
The wages you earned to make up your Base Period will determine the duration of time you can collect unemployment benefits. The amount of time you can receive unemployment insurance in North Dakota ranges between 12 to 26 weeks. Your weeks to collect limit is calculated by dividing your Base Period earned wages by your highest earning qualifying quarter.
Example:
First Quarter: $3,000
Second Quarter: $3,500
Third Quarter: $3,000
Fourth Quarter: $3,700
Total of $13,200 divided by $3700 equals a 3.56 ratio. Based on this information, you should be able to collect unemployment insurance benefits for up to 26 weeks.

The minimum and maximum benefit amounts change every July. Effective from July 2016 to July 2-17, the minimum Weekly Benefit Amount is $43, and the Maximum Weekly Amount is $630.
To see the Job Service North Dakota Computation of Weekly Benefit Amounts chart, click here.
Once you open a claim for unemployment insurance through Job Service, your claim is good for a 52-week period; this is called your Base Year. If all of your benefits are exhausted before the end of 52 weeks, you cannot file a new claim until your Benefit Year ends. If you return to work and have not used all of your unemployment benefits, should you become unemployed again, you can reopen the claim within your Benefit Year.
Unemployment Extensions
Job Service North Dakota does not have provisions for extending unemployment insurance benefits beyond the structured Base Year period of a claim.