Hawaii Unemployment
Unemployed? We want to help.
Get Started
Hawaii Unemployment Statistics & News
Hawaii Unemployment Stats
Current and Historical Hawaii Stats Analysis
Hawaii's unemployment rate is currently around 4.1 percent, having risen slightly since August 2016, when it was 3.4 percent. Unemployment in Hawaii wasn't as highly affected by the 2008 financial repression, only reaching a peak of 7.3 percent in May of 2009.
The relative stability in Hawaii unemployment stats is reflected by the number of jobs gained and lost over the last few months and the previous year. In August 2016, Hawaii had gained 136 new employees since the previous August and 153 between July and August.
Why Unemployment Stats Are Valuable
Hawaii Unemployment Stats Resources
There are a variety of resources that can be used to gauge Hawaii employment stats. One of these is the labor and statistics site at the official Hawaiian website. This allows you to check wage rates, wages by occupation, and the number of people in the various industries throughout the island.
The Bureau of Labor Statistics also has a Hawaii-specific site that offers much of the same information, often broken down into specific seasons, industries, and even years.
Unemployed? We want to help.
– Featured Hawaii Job –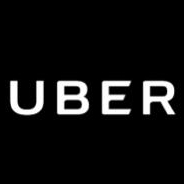 Uber Driver Partner (Choose Your Own Hours)
Drive Your Car & Be Your Own Boss. Work When You Want With Uber.
Sign Up For Free • Get Approved Quickly • Get Paid Weekly
Hawaii Unemployment News
Hawaii Unemployment in the News
In early July of 2016, Gov. David Ige signed two new laws that were designed to help protect unemployed Hawaiian workers from unfair labor practices. Though focused primarily on worker's compensation, it helped increase the penalties associated with these violations.
For example, employers are now charged 10 to 25 percent of back wages or $250 for their first offense. This penalty increased heavily with each offense, making it unprofitable for employers to attempt to deny their workers wages.
One of the first applications of those law occurred in September, when a construction company was charged $767,085 for their violation of labor laws. This increasing scrutiny on employers shows that the state is taking the problem of unemployment very seriously.
Sources:
http://labor.hawaii.gov/ui/tax-rates-and-weekly-benefit-amount/
http://labor.hawaii.gov/ui/faq/#faq6
http://labor.hawaii.gov/ui/faq/#faq12
http://labor.hawaii.gov/ui/faq/#faq10
http://labor.hawaii.gov/ui/files/2016/02/UI-UC-348_PartialUI_Info.pdf
http://fileunemployment.org/hawaii/extension
http://labor.hawaii.gov/ui/information-about-filing-online/
https://huiclaims.hawaii.gov/#/
http://labor.hawaii.gov/ui/filing-weekly-or-bi-weekly-claim-certifications/
http://labor.hawaii.gov/esaro/about-us/
http://labor.hawaii.gov/esaro/appeals-process/
http://labor.hawaii.gov/esaro/contact/
https://huiclaims2.hawaii.gov/UI_ClaimWEB/pages/calculator/calculator.jsf
https://www.hirenethawaii.com/vosnet/gsipub/documentview.aspx?enc=XwodBRSkuuBP2XdvAHuWvA==
https://www.hirenethawaii.com/vosnet/Default.aspx
http://labor.hawaii.gov/ui/contact/
http://www.deptofnumbers.com/unemployment/hawaii
http://www.bls.gov/eag/eag.hi.htm
http://labor.hawaii.gov/blog/news/significant-increase-in-labor-law-penalties/
http://labor.hawaii.gov/blog/news/state-issues-penalties-to-construction-company/