Louisiana Unemployment
Unemployed? We want to help.
Get Started
Louisiana Unemployment Statistics & News
Louisiana Unemployment Stats
Current and Historical Louisiana Stats Analysis
Louisiana has been one of slowest states to recover from the last recession. As of September 2016, the unemployment rate is at 6.3 percent statewide, and Louisiana unemployment stats aren't getting any more encouraging after August's massive, and deadly, flooding. In the state's capital city, Baton Rouge is seeing a little bit better employment stats than the rest of Louisiana, at 5.7 percent unemployment rate. Lake Charles' employment stats are even better, at 5.4 percent unemployment. Still, the lowest unemployment rates in Louisiana cities are above the national rate of 4.9 percent, as of August 2016, and Lafayette has a high of 7.6 percent unemployment, with Hammond close behind at 7.5 percent.
The only industry that has seen employment growth in Louisiana is the Education and Health Services sector, which grew a mere 2.8 percent statewide over the last 12 months, but that's better than the decline all the other major industries have seen over the past year. Mining and logging is down the most, falling 17.2 percent, while manufacturing fell 5 percent. The rates for September will likely show higher Louisiana unemployment stats because of the flooding disaster in mid-August, especially in areas most affected by the flooding where businesses and schools shut down and many homes were unrecoverable, forcing people to relocate and find new employment.
Unemployed workers can earn a paycheck and help Louisiana communities by helping with disaster relief efforts. Apply for disaster relief jobs at http://www.laworks.net/
Why Unemployment Stats Are Valuable
Louisiana Unemployment Stats Resources
Unemployed? We want to help.
– Featured Louisiana Job –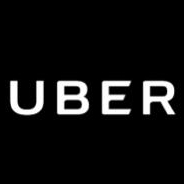 Uber Driver Partner (Choose Your Own Hours)
Drive Your Car & Be Your Own Boss. Work When You Want With Uber.
Sign Up For Free • Get Approved Quickly • Get Paid Weekly
Louisiana Unemployment News
Louisiana Unemployment in the News
August's disastrous flooding has left many employers and workers devastated. At least 146,000 homes and numerous businesses have been damaged. More than 30,000 people were evacuated from their homes, and many businesses were left inoperable. According to the Washington Post, the storm dumped almost 7 trillion gallons of water on Louisiana, three times more water than Hurricane Katrina. Livingston Parish was hit hardest, with an estimated 75 percent of homes considered a total loss. 13 people lost their lives, and thousands of Louisiana businesses and schools were closed, including four nursing homes and one jail.
Louisiana has started up its disaster unemployment assistance program to help people replace lost wages while they are out of work because of the massive flooding. The amount and length of time you can receive disaster benefits is the same as regular unemployment compensation. Though the flood debris cleanup is nearly finished, disaster relief efforts continue, and the LWC is still hiring disaster relief workers. You can apply to be a disaster relief worker at the HiRE website.
The flooding is just one of several factors that have impacted Louisiana jobs and economy. Flood damage to the state's oil industry is still being evaluated, but even before the flood, Louisiana's oil industry was struggling with low oil prices set by Saudi Arabia and the shadow of massive oil spills in the Gulf. While Louisiana's oil companies are still trying to shake off the shadow of the mortifying Deepwater Horizon spill in 2010, Shell Oil spilled another 90,000 gallons off the Louisiana Coast in March 2016.
Other factors affecting Louisiana's uncertain economic recovery are how the 10-year tax cuts Gov. John Bel Edwards made to the manufacturing industry will affect the growth of new manufacturing plants and expansions, and how will it affect Louisiana's short and long term growth. Economists expect Louisiana's economy to continue to deflate throughout 2017, but say it will bounce back in 2018.
[Oil prices to remain a drag on Louisiana Economy… The Advocate. Accessed Sept. 30, 2016]