Oklahoma Unemployment
Unemployed? We want to help.
Get Started
Oklahoma Unemployment Statistics & News
Oklahoma Unemployment Stats
Current and Historical Oklahoma Stats Analysis
As of August 2016, Oklahoma's unemployment rate was 5.1 percent, slightly higher than the national average of 4.9 percent. The unemployment rate in Oklahoma peaked in January 2010 at 6.7 percent. In 2010, 125,606 people were unemployed throughout the state. In 2016, that number is down to 92,200.
Although Oklahoma employment stats are still more positive than they were during the last recession, unemployment rates have risen since 2015, when Oklahoma unemployment stats saw a low of 4.1 percent unemployment during the holiday season from November 2015 to January 2016.

Department of Numbers. Unemployment- Oklahoma
According to the Bureau of Labor Statistics, Oklahoma's unemployment stats are rising as the number of available jobs is falling. Much of the job loss has been felt in the private sector, among self-employed individuals and independent business contractors. The mining and logging industry has lost almost 20,000 jobs since the beginning of 2015, part of a nationwide trend in triggered by low global oil prices and demand. Manufacturing, a sector largely related to mining and logging activities and byproducts, lost more than 11,000 jobs since August 2015.
There's good news for skilled workers looking for jobs, though. Government, Education and Health Services, Professional and Business Services, and Financial Activities sectors are all up. As millennials have children of their own and baby boomers age, the need for education and health services will continue to grow. Unemployed workers may want to consider training for a new career and learning new skills in one of Oklahoma's growing fields while they perform their search for reemployment.
Why Unemployment Stats Are Valuable
Oklahoma Unemployment Stats Resources
Unemployed? We want to help.
– Featured Oklahoma Job –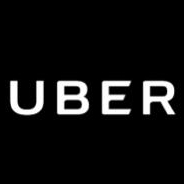 Uber Driver Partner (Choose Your Own Hours)
Drive Your Car & Be Your Own Boss. Work When You Want With Uber.
Sign Up For Free • Get Approved Quickly • Get Paid Weekly
Oklahoma Unemployment News
Oklahoma Unemployment in the News
The unemployment rate affects the state treasury. The treasury's funds were down 4 percent in August 2016 compared to the same time last year, decreasing alongside revenue sources from employee income taxes and motor vehicle taxes that were 5 percent higher last year.
After a small upswing following the decade's recessional recovery, Oklahoma's economy has been battling an economic slump for the past two years. Economists don't see it getting better anytime soon. Oklahoma treasurer Ken Miller says, "We keep scouring through the data to find signs of an impending turnaround, but it's just not there." Some employment sectors have seen new job creation and economic growth, but overall, the workforce and economy is pretty stagnant.
Jobs in Education and Healthcare Services, along with business and professional services are on the upswing, and in the short-term, many of the most widely available entry-level jobs in Oklahoma mostly hire employees with only a high-school diploma or post-secondary certificate, and no work experience in a related occupation. Healthcare-related positions are expected to see long-term growth in reaction to an aging population, and service-oriented careers will likely grow along with the general population. Government jobs are growing at the highest rate, with 2,500 jobs added in August alone, and professional business services were close behind, adding 2,100 jobs in August.
Sources:
http://kfor.com/2016/09/06/oklahoma-unemployment-rate-tops-national-average-for-first-time-in-13-years/
https://www.ok.gov/oesc_web/documents/lmistocc1517.pdf