Minnesota Unemployment
Unemployed? We want to help.
Get Started
Minnesota Unemployment Statistics & News
Minnesota Unemployment Stats
As of August 2016, Minnesota's seasonally adjusted unemployment rate is 4.0 percent, almost 1 percent less than the national unemployment rate of 4.9 percent. Over the past year, job growth was steady in 7 of the 11 major sectors, with 40,620 new jobs and 40,302 new jobs in the private sector, many of them in construction, education, healthcare, and leisure and hospitality.
In contrast, the logging and mining industry fell 15.9 percent over the year, and the information technology (IT) sector is down 4.1 percent from last year. Job growth increased 1.4 percent over the past year, just under the national rate of 1.7 percent.
The general unemployment rate shows the untapped potential for the labor market. According to the data, there are some greater challenges faced by minority groups. For example, unemployment among African Americans has been cut in half since 2015, from 16.1 percent to 8 percent in 2016. This is the lowest rate since December 2001, but it's still nearly three times higher than the White unemployment rate of 2.9 percent. In addition, the unemployment rate among Hispanics increased from 2.2 percent in 2015 to 5.2 percent in 2016.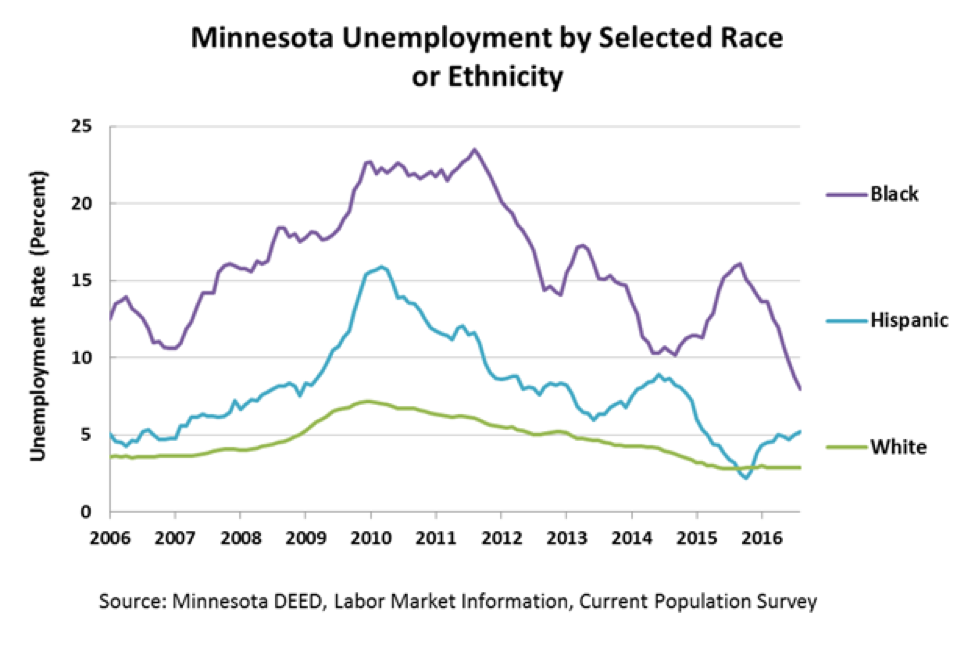 Breaking Minnesota's unemployment rate down by age and gender reveals that teen unemployment is at its lowest since 2003. Female unemployment is on a steady decline since 2012, and the unemployment rate among males remains fairly steady with just a slight uptick from 2015 to 2016. Overall, Minnesota's unemployment rate has been improving since 2011, when it topped 10 percent, and it's slightly better than the country as a whole. Looking at specific statistics like these can help identify remaining problem areas and pave the way for solutions to problems that affect everyone in the community.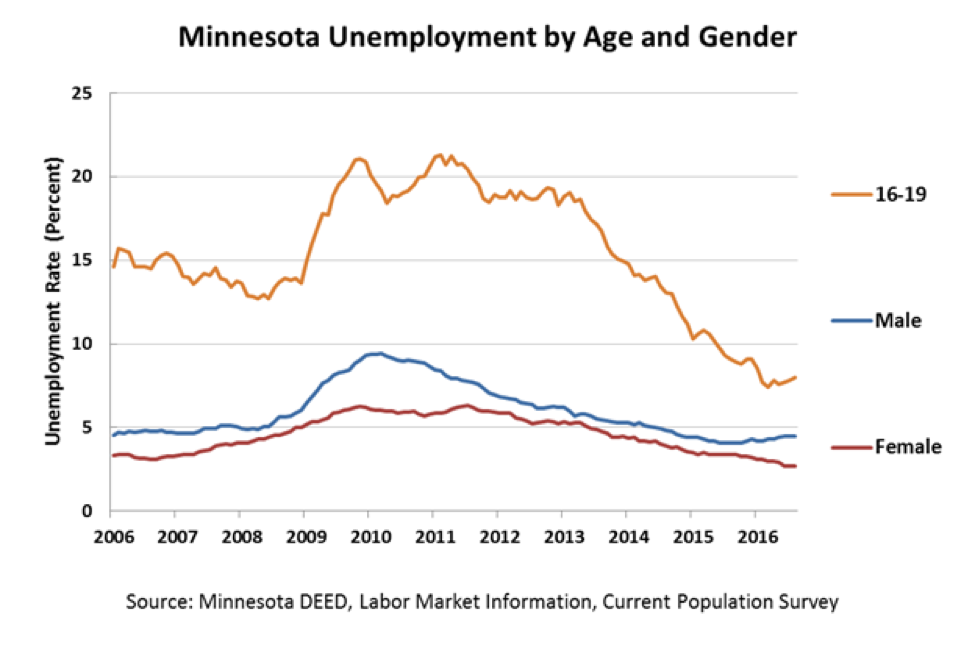 Why Unemployment Data Are Valuable
Minnesota Unemployment Stats Resources
Unemployed? We want to help.
– Featured Minnesota Job –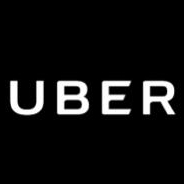 Uber Driver Partner (Choose Your Own Hours)
Drive Your Car & Be Your Own Boss. Work When You Want With Uber.
Sign Up For Free • Get Approved Quickly • Get Paid Weekly
Minnesota Unemployment News
Minnesota Unemployment in the News
In early 2016, Minnesota's unemployment fund reached federally recommended levels for the first time ever, but it's unclear whether or not it can be sustained. After reaching the benchmark set by the U.S. Department of Labor, Minnesota politicians passed a measure that would return a total of $258 million to employers who had paid taxes into the fund. It would refund unemployment insurance fees in the future, whenever the fund exceeds the federally recommended level. Even though Minnesota's unemployment fund is in better shape than two-thirds of other states, keeping it that way requires foresight and preparation.
The fund is projected to increase by $1.8 billion in 2017, even with the refund to businesses, and there's a strong push at the Capitol to avert future unemployment tax cuts that would take the fund below the federally recommended level.
Although the statewide unemployment rate has improved, not all communities have taken part in the economic recovery. The mining and logging industries, a major employment sector in Minnesota, are experiencing major job losses. In fact, many unemployed workers in towns like Brainerd, Hibbing, Bemidji, and Albert Lea are being forced to look for work in other states. While the current recovery may be evident in metropolitan areas, suburbs, and vacation destinations, many regions of the state remain stuck in a recession.
Sources:
http://minnesota.publicradio.org/projects/2009/10/tenpercent/
http://www.startribune.com/minnesota-unemployment-fund-just-reaches-solvency-as-politicials-weigh-refunds/372501141/
https://mn.gov/deed/data/current-econ-highlights/state-national-employment.jsp
https://mn.gov/deed/data/current-econ-highlights/alternative-unemployment.jsp